Wholesale Personalised Watches
Wholesale Personalised Watches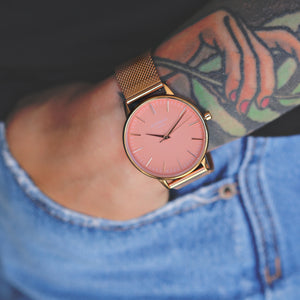 Wholesale Personalised Watches UK
If you are looking for a drop ship supplier of watches, we are your perfect partner. We service most countries in the world and have our own brand watches that are some of the UK's best selling personalised watches.
We welcome retail and wholesale enquires and our dispatch time is very fast. We offer a white label drop ship service, meaning that when we send the item, it does not contain Wear We Met branding or an invoice.
All our personalised watches come with a 2 year warranty and we even plant a tree for each and every watch sold.