Personalised Compass
Personalised Compass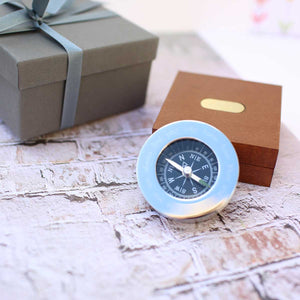 Engraved Compass
We sell really cool gifts and at the top of the list is our personalised compass and personalised sundial. We first engraved compassed many moons ago and to date have now carefully engraved thousands of them.
Our Sundial compass is extra special as it can be engraved with a standard engraving, your own actual handwriting, a word search or even provide us a date (perhaps when someone was born) and we will personalise the sundial with a picture of where the planets were on that exact date!
Engraved compasses and sundial compasses make for the perfect unique gift for travelers or a gift for someone about to go traveling.
Whatever compass you decide on, we will engrave it, polish it, put it in a really cool gift box and send it all within 1 business day.